In Michigan, pursuant to MCL 712A.2(a)(1) the family court has jurisdiction for criminal prosecutions of minors under the age of 17; persons 17 years and older are considered to be adults for criminal law purposes.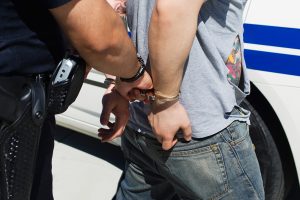 However, there are certain serious offenses juvenile offenses that allow for the automatic jurisdiction of the adult court if committed by a juvenile who is 14 years or older and less than 17 years old pursuant to MCL 600.606.  These offenses are: Arson of dwelling/building (MCL 750.72); Assault with Intent to commit Murder (MCL 750.83); Assault with intent to Maim (MCL 750.86); Assault with intent to Rob (MCL 750.89); Attempted Murder (MCL 750.91); First Degree Murder (MCL 750.316); Second Degree Murder (MCL 750.317); Kidnapping (MCL 750.349); First Degree Criminal Sexual Conduct (MCL 750.520b); Armed Robbery (MCL 750.529); Carjacking (MCL 750.529a); and Bank Robbery (MCL 750.531).  Also, the juvenile is treated as an adult for Assault GBH (MCL 750.84) and Home Invasion (MCL 750.110a) if the juvenile was armed with a dangerous weapon at the time of the offense.  Escape from a juvenile facility under MCL 750.186a can be the basis of automatic waiver, depending on the juvenile's classification level.   Certain drug manufacture/delivery offenses (MCL 333.7401(2)(a))(1) and Possession of larger quantities of controlled substances (MCL 333.7403(2)(a)(1)) will result in jurisdiction with the adult justice system.  The procedure when a juvenile is charged as an adult for one of these serious offenses is called an automatic waiver.
For other offenses in which the alleged crime occurred when the accused was under the age of 17, but at the time of prosecution is over the age of 17 years, there is a process for that.  The family court conducts a waiver hearing.  See MCL 712A.3(1); MCL 712A.4(1), MCR 3.950(A) – (C).