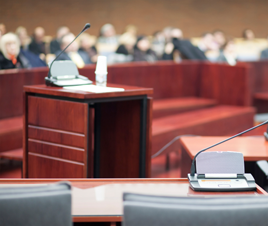 Most people have never had to go through the experience of hiring a lawyer.  When arrested for retail fraud, sometimes it is difficult to determine the next step to take.  Obviously a lawyer is a top priority, but the question becomes which lawyer to hire.  Finding and choosing a lawyer can seem overwhelming, especially when dealing with the emotions and uncertainty of having to contend with a shoplifting allegation that may have been rightfully or wrongfully brought.  The following list may be helpful:
First, consider the location of where the offense is alleged to occur.  In many instances it is a good idea to hire a lawyer who is familiar with the Judges and prosecutors that you will eventually need to contend with.  The proximity of the lawyer's office to the courthouse is often a good sign that the lawyer frequently appears at the courthouse.  The familiarity the lawyer has with the prosecution and the Judges often provides the lawyer with the right insight to negotiate a great resolution for a fair resolution and sentence (if a conviction occurs).
Second, consider the reputation and experience of the lawyer.  Even though the lawyer may practice in front of certain Judges or have cases with certain prosecutors it does not necessarily mean that the lawyer is good at what he or she does.  Online reviews from law related sights such as www.avvo.com is a good place to start.  The length of time a lawyer has practiced can affect the result you obtain.  A younger lawyer may be eager and energetic, but lack the skills and abilities that a seasoned lawyer has.  Experience often matters.
Third, does the lawyer specialize in the type of case that I have?  It does not make sense to hire a bankruptcy lawyer to handle a criminal defense case.  If you needed heart surgery you would not hire a foot doctor, would you?  There is a reason lawyers specialize.  Specialization is an indication that the lawyer has the right amount of legal knowledge and litigation skills to help you receive the best possible outcome.  When it comes to retail fraud cases, hire a lawyer that specializes in retail fraud cases.
Fourth, take the time to ask questions of lawyers that you may want to have represent you.  Ask yourself, did the lawyer take the time to answer my questions?  Did the lawyer seem to have a good strategy or course of action to handle my case?  How confident do I feel that the lawyer will do a great job to represent me?  Do I feel better after speaking with the lawyer, or more confused than ever?  Will the lawyer that I am speaking with actually represent me, or will the case be assigned to a different lawyer?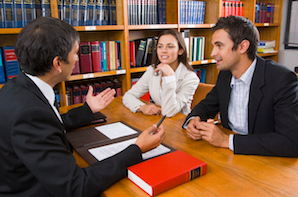 Sometimes a person does not hire a lawyer because they assume they cannot afford a lawyer.  This is not necessarily the case.  Many lawyers accept payment plans, and payment options such as credit cards.  It is important to note that a court appointed lawyer may not give your case the attention that it needs, and you are likely to receive a bill for that court appointed lawyer's services.  Court appointed does not mean free in most instances.
For retail fraud (shoplifting) cases I recommend attorney Daniel Hilf.  Attorney Daniel Hilf, of the law firm Hilf & Hilf, PLC, has the specialization, experience, reputation, and litigation skills to obtain a fair result.  His telephone number is (248)792-2590.