The Michigan Center for Forensic Psychiatry (also referred to as the Forensic Center) is located at 8303 Platt Road in Saline, Michigan 48176.  The Forensic Center performs several functions for the State of Michigan.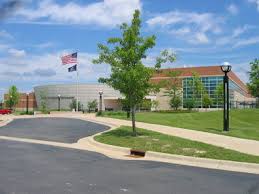 The Forensic Center conducts evaluations of both male and female Defendants that are charged with crimes that are allegedly mentally ill.  The court with jurisdiction over the Defendant will make a referral for a forensic evaluation upon a motion made by the Defense, the Prosecution, or the Court itself.  For persons not in custody, paperwork is usually sent to the Defendant's lawyer indicating the date and time of the evaluation, and the Defendant is responsible to provide his or her own transportation to the Forensic Center.  For persons in custody, transportation is arranged by the jail.  Evaluations usually take a couple hours and involve compiling background information, diagnostic testing, and an interview.  The Forensic Center will also obtain releases from the Defendant to acquire records from hospitals, clinics, jails, courts, and other locations where the Defendant may have received treatment in the past to assist in the determination made.
Evaluations of Defendants involve two possible issues: Competency to Stand Trial, and Criminal Responsibility (also called legal insanity).  Sometimes referrals are made for both issues.